Training is one of the hardest maintenance programs to master - it's easy to do, but hard to do right. Although Training has disappeared from the 2017 FSMAO checklist, many Higher Headquarters will still inspect it during Logistical Readiness Inspections and Commanding General Inspection Programs. While a good training program is important, if your only concern is passing the inspection you need to know the bare minimum - and for that you need to read the MCO 4790.2. After you know the minimum, you can choose to exceed it.
The easiest way to find classes and lesson plans to satisfy inspectionrequirements is to utilize the Marine Corps Training Information Management System (MCTIMS) websites. MCTIMS is the web application that your S3 shop uses to submit and track annual training - from Hazing classes to the Rifle Ranges, all training is logged there. Some sites feed into MCTIMS (such as MarineNet) but MCTIMs is your One Stop Shop™ for Training.
Step 1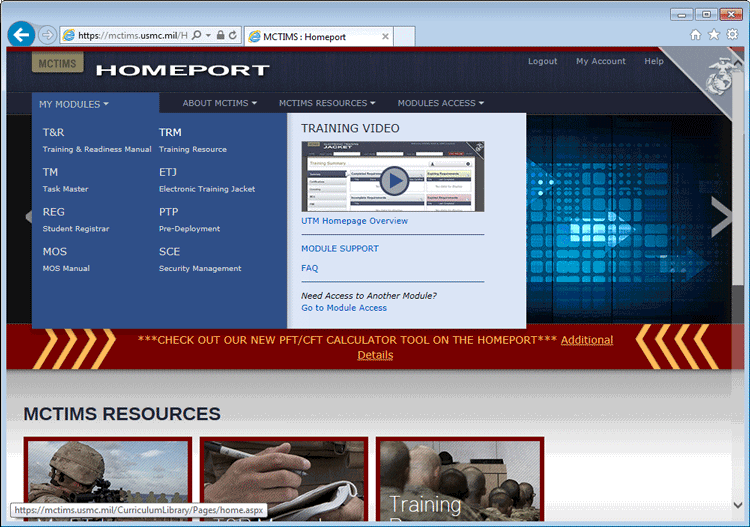 Step 2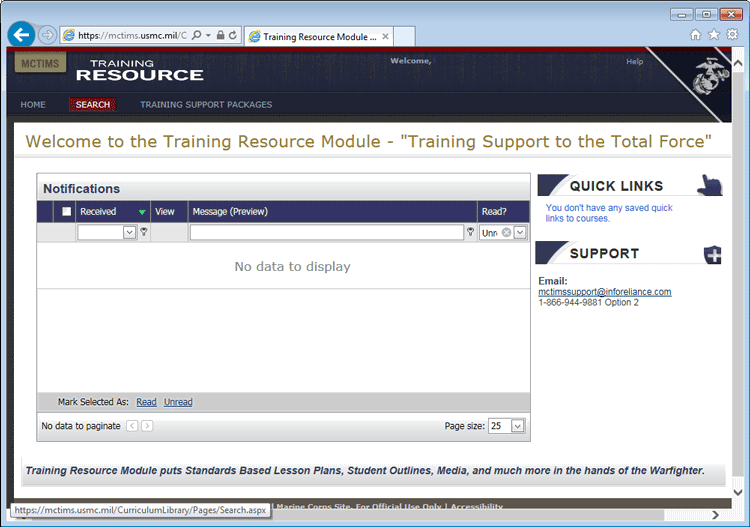 Step 3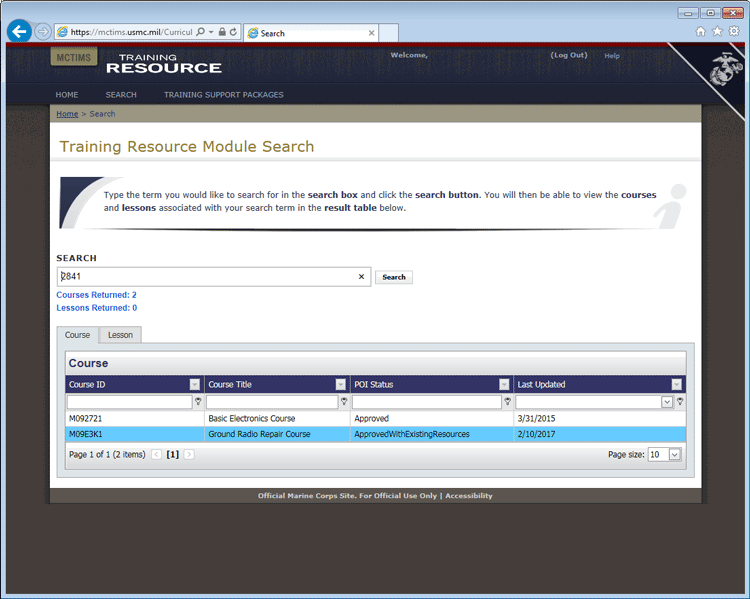 Step 4
Step 5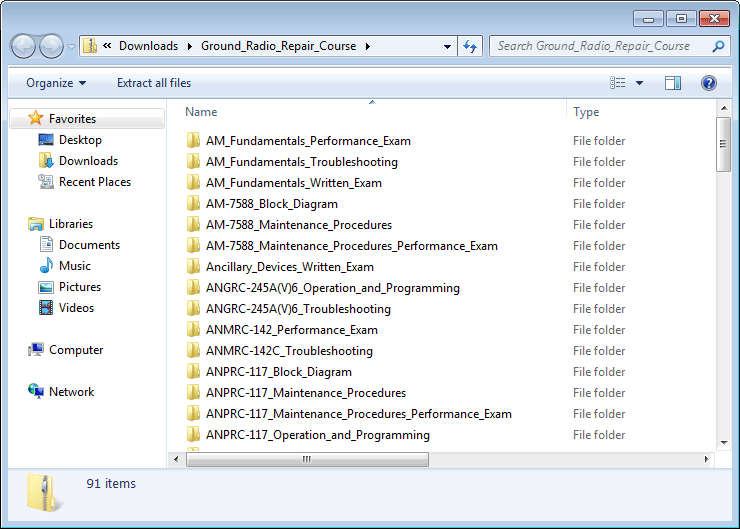 Step 6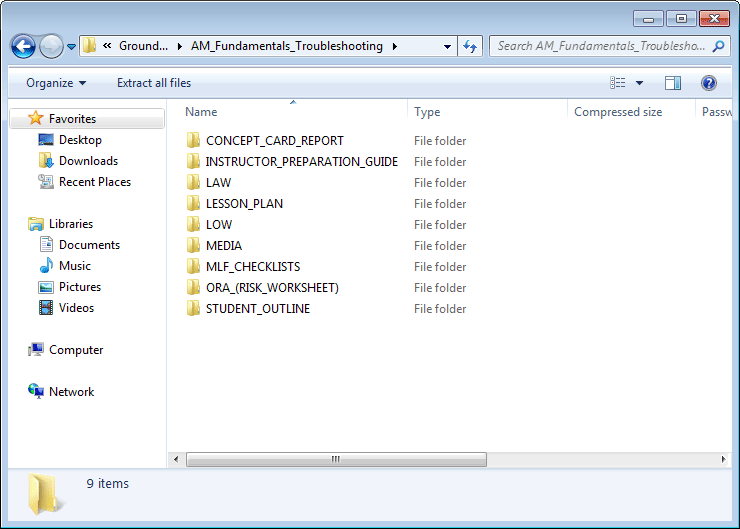 Step 7
Recap
Utilizing MCTIMs can help streamline your Training program and reduce the time spent on generating power point classes to a minimum - plus you're going to get good classes vetted by Marine Corps School houses. Try your best to teach to T&R standards to keep it relvant.